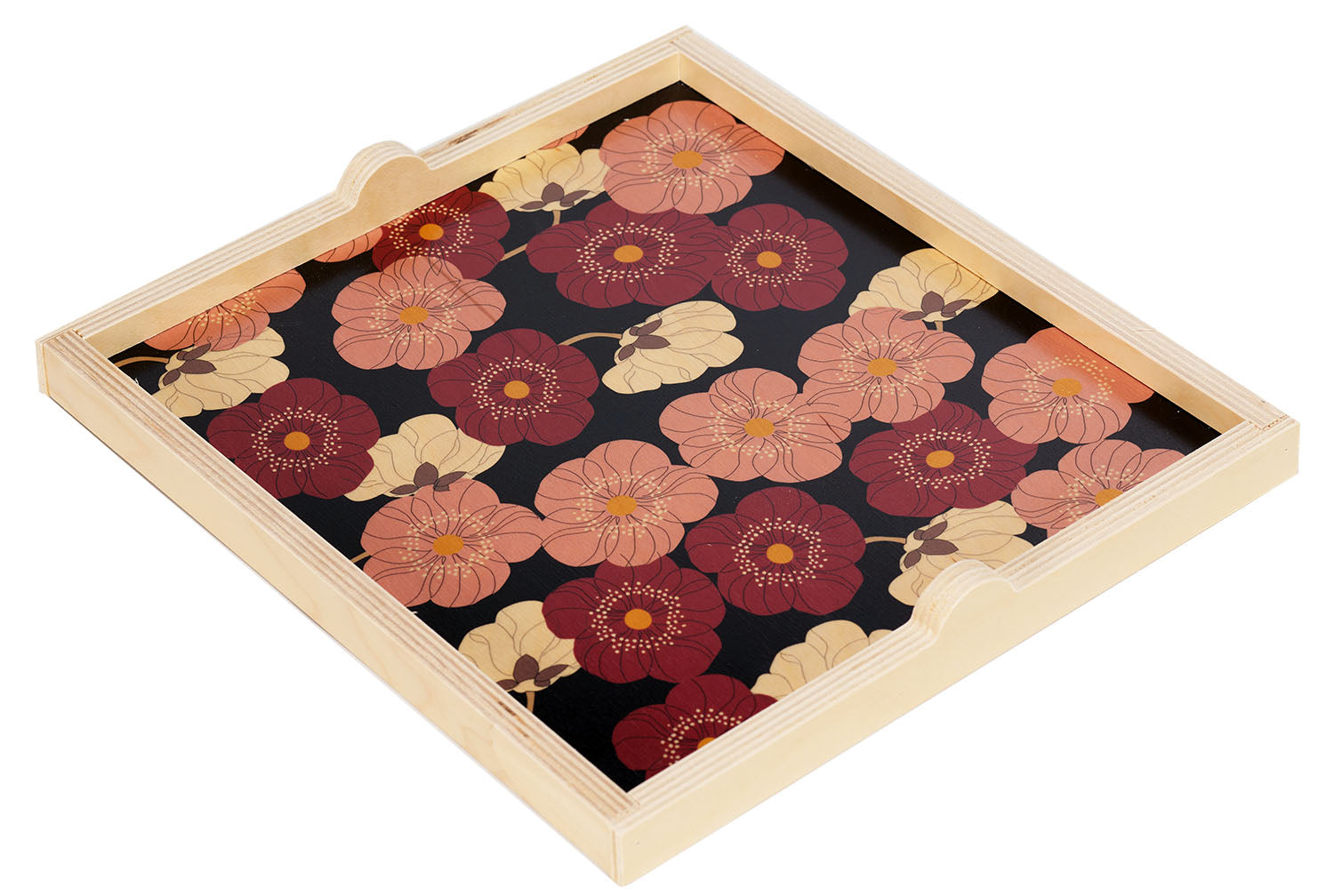 Alice maroon square tray
$ 45.00
the newest member of the popular Wolfum tray family, this medium version of our best seller nests perfectly inside our large trays, or is a bold accent all on it's own (for added fun, mix & match with a mini as three trays fit together!)
perfect bar size for drinks, to serve appetizers, collect your keys and loose mail, or generally as the most fetching catch-all.
colors:  black, blush, maroon, grey, pops of mustard
details: 11"x12.25"x1.5",  hand printed
content: FSC certified Baltic birch
care: wipe clean with damp cloth, keep out of direct sunlight
made in los angeles.
wood is a natural material and may contain different elements of grain and knots.  it also can change the color slightly from item to item.  but don't worry - it only adds to the beauty of the piece!