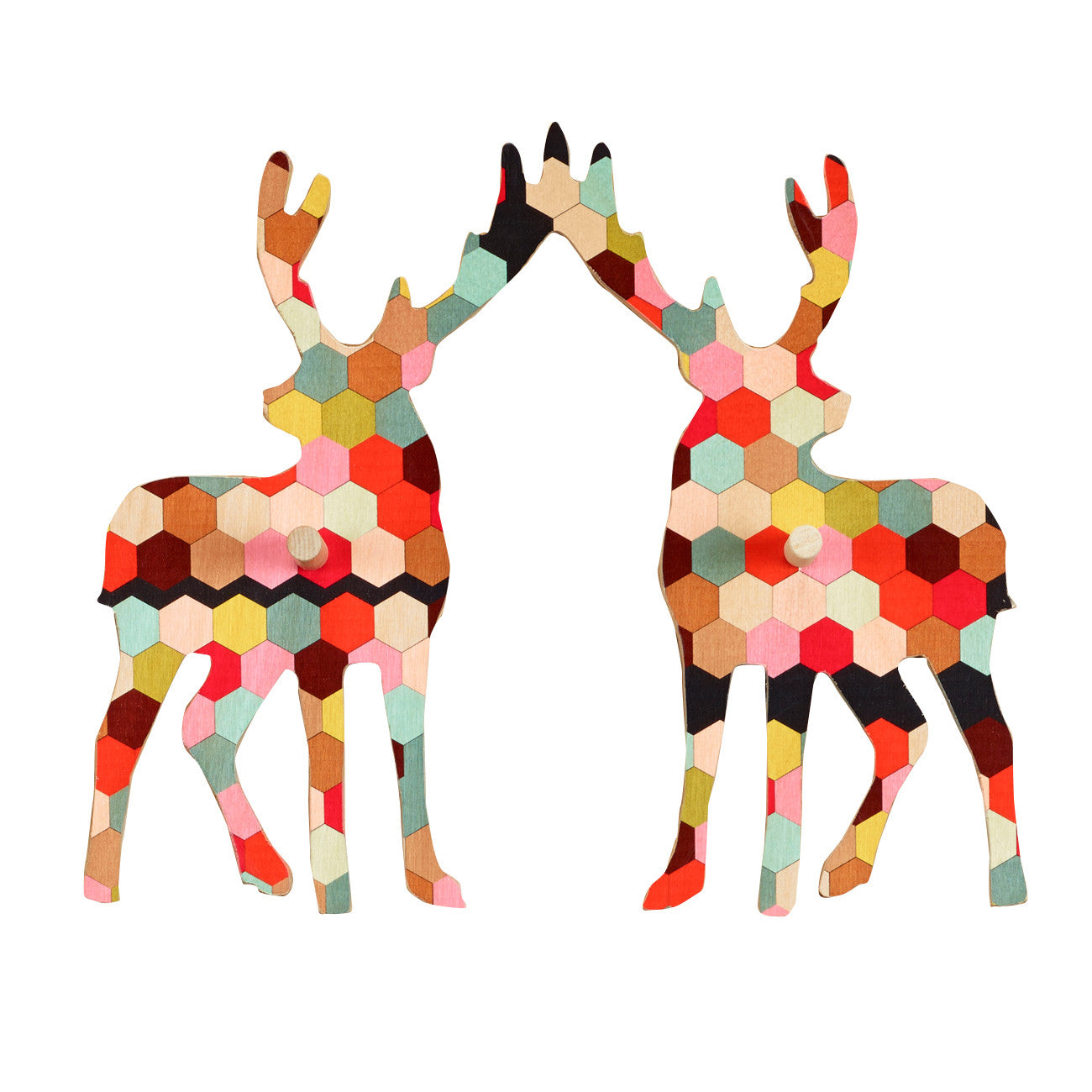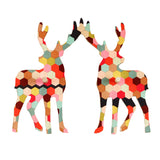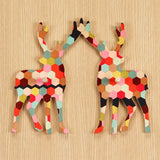 honeycomb double elk wall hook
$ 50.00

$ 25.00
colors : bright mustard, peach, red, black, seafoam
details: printed with our most popular honeycomb pattern, this wall hook has a two wooden pegs centered on each animal.  sold with mounting instructions.  very light assembly required.
16"x18"x.5"
content: baltic birch
this popular item is back in limited quantities.  mount on any wall to hang coats, jewelry, or your finest hat.  
due to the hand printing technique, color may vary slightly from item to item
made in los angeles.