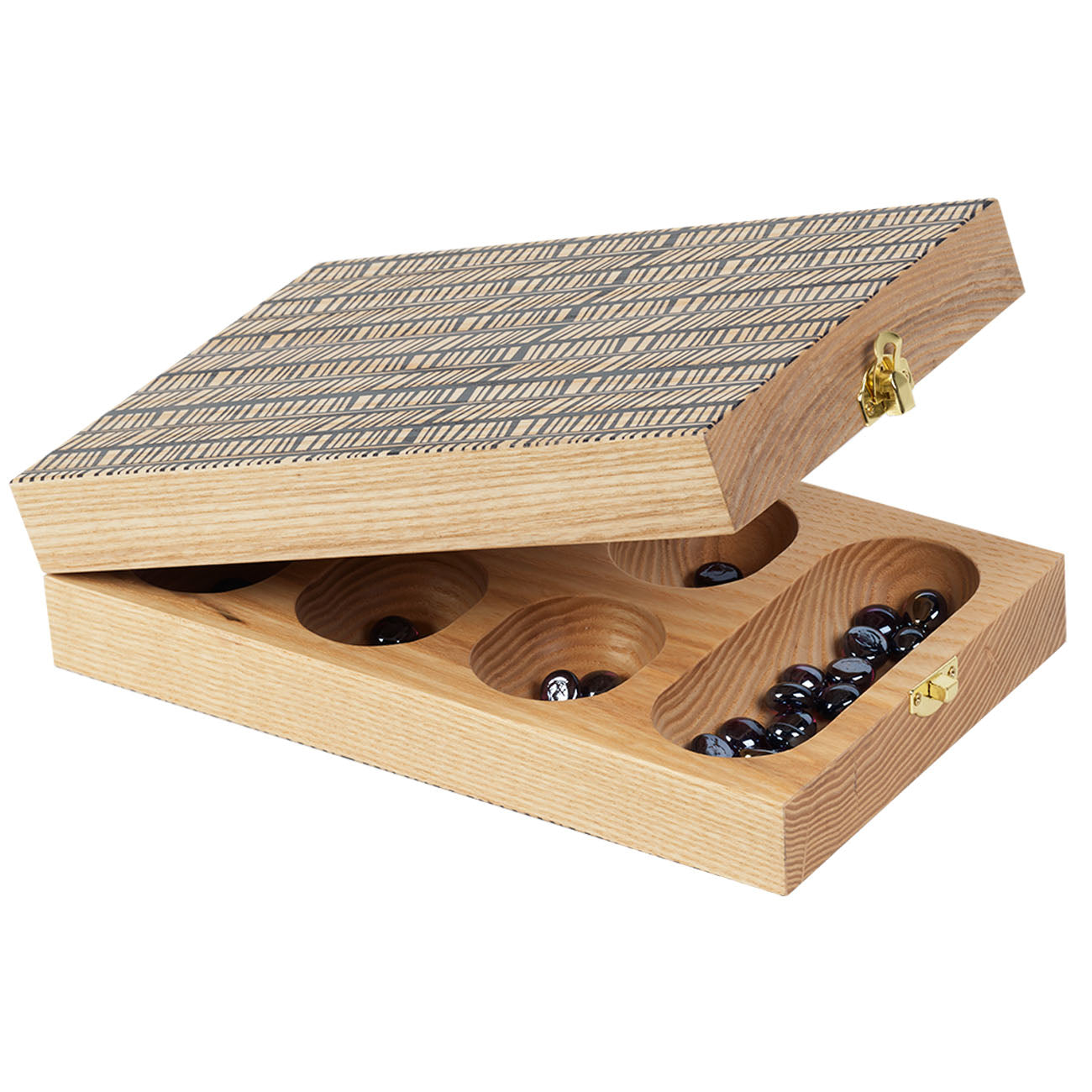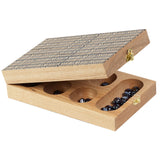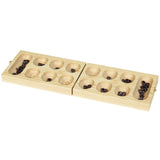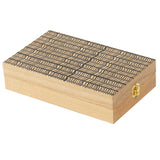 colors: black, natural wood
details:  10.5"x 6.5"x 2.5" (closed) 21"x 6.5"x 1" when open to play. 
content:  printed FSC certified solid ash, 48 playing stones
care: wipe clean with damp cloth
our version of the traditional mancala counting game, perfect for ages 5-105. beautifully sculpted from solid ash, the iridescent playing stones and brass hardware add to the luxe feel of this truly heirloom item.
made in los angeles.
wood is a natural material and may contain different elements of grain and knots.  it also can change the color slightly from item to item.  but don't worry - it only adds to the beauty of the piece!